Threads by latest replies - Page 3
Is Iron Maiden /mu/ approved?
Thoughts on this gentleman?
C

FUCK YOU DEDRICK WILLIAMS YOU KILLED THE GREATEST MUSICAL MIND OF THIS GENERATION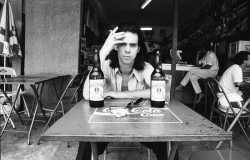 Quoted By:
SOOOOOOOOOOOOOOO Is Nick Cave the Final Boss of Rock Music ?
also ITT : Nick Cave
Is Penny Rimbaud the most intelligent man in punk?
> accomplished visual artist
> created anarcho-punk
> spearheaded the British animal rights movement
> organized the Stonehenge Festival, England's woodstock
> supported nearly every major anarcho-punk band in the 70s and 80s, including Amebix, Subhumans, Flux of Pink Indians, Chumbawamba, Conflict, Rudimentary Peni, Zounds, The Ex, KUKL, and Dog Faced Hermans, among others
> studied philosophy at Oxford
> created a sustainable commune that went strong for 30 years
> studies Zen intensely
https://www.youtube.com/watch?v=aM8jTQjY3d4
https://www.youtube.com/watch?v=5DijAV8GEIU
Quoted By:
ITT: we support, follow, share, and give constructive criticism to eachother on various websites for music sharing such as Bandcamp, Soundcloud, Youtube, and more.

Post a link to your site(s) and other anons follow/share/give feedback.

People who post links and shill themselves after 5-10 posts without participating in any feedback/discussion are unwelcome and should be ignored.
Quoted By:
>Worse than academicks, >worse than Shawn cee
>worse than them all
prove me wrong, your boy us brick dumb and that's obvious
is he the smartest man on punk ?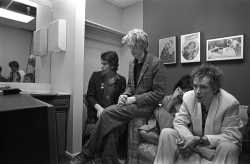 Quoted By:
APOLOGIZE