Quoted By:
Quoted By:
Their new album is going to be AOTY.
Calling it.
Quoted By:
Name a better rapper/producer. Just try. Anyone you can think of is either a worse rapper (Kanye) or a worse producer (DOOM). There's one person who might be better at both but he's young.
Discuss
Quoted By:
PSA: Nujabes was added to Spotify today

You're welcome
Or is it just a meme to pretend to dislike them?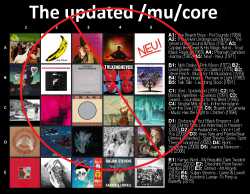 Quoted By:
How do we stop /mu/ from talking about the same fucking 10 albums everyday and make them finally branch out. That would improve this place 100%
Discussion for Eminem's new album revival, last thread hit bump limit.

The only good part of album is Alicia Keys chorus on Like Home.