[322 / 68]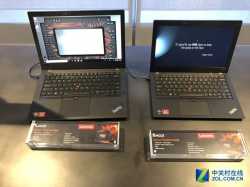 If you're looking for purchase advice, state your budget and requirements (e.g. size and performance).
Don't buy anything OTHER THAN IBM/Lenovo ThinkPad T, X, and W/P Series if you want the Real Business Experience™
>Other business laptops are welcome in /tpg/ (Dell Latitude/Precision, HP EliteBook/ZBook).
Libreboot-compatible models:
>T60 (check lcd), X60(s/t); X200(s/t. -s requires soldering), T400(s)/500; W500.
Modern models:
>X220/X230 - 12", 768p, cheap and light
>T420/T430 - 14", 900p, widely available, socketed CPU, both Coreboot-compatible (Ivy Bridge CPU support on T420); Quad Core Compatible, Old keyboard swap on *30 series
>T520/530; W520/530 - 15", 1080p, DTR, 32GB RAM on quadcore models, USB 3.0
>T440p/540p; W540/1 - Last Thinkpads with socketed processors, easily replaceable trackpad (W541 doesn't need trackpad replacement)
>P-Series - 15'' + 17'', 4K display, up to 64GB of RAM, Xeon CPU option. Expensive.
Why ThinkPad?
>Used machines are plentiful and cheap
>Excellent keyboards - tactile feel and quiet
>Great durability: magnesium rollcage for structural integrity, with high quality plastic body panels
>Utilitarian design: e.g. indicator LEDs, 7 row keyboard layout on older models
>Docking stations that easily turns your laptop into a desktop
>Easy to repair (most models), upgrade & maintain thanks to readily available service manuals for every model, spare parts easy & cheap to obtain
>The best TrackPoint™, great for those who type a lot or hate swiping their fingers all over a touchpad
>Excellent GNU/Linux & *BSD support
>Hardware Maintenance Manuals (HMM's) and Windows drivers for legacy devices:
http://download.lenovo.com/eol
>Used laptop guides by xsauc:
http://www.dankpads.com
>ThinkWiki - Info on ThinkPads & running GNU/Linux on them:
https://www.thinkwiki.org/wiki/ThinkWiki
>BIOS logo booru:
http://biosimage.booru.org
Seriously, Lenovo, A485 when?