Threads by latest replies - Page 8
What are the SSD:s recommended for buying in current year?

Size range: 128GB - 512GB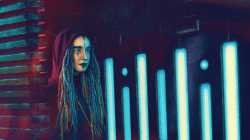 Fixed it. You're welcome Apple.
So when will Xorg and/or Wayland finally mature enough that people can start making good GUI software on Linux / BSD ?
Quoted By:
In /csg/, we discuss the cheap shit you see on AliExpress, Taobao, Gearbest, Banggood, eBay and similar sites.
What piece of hardware were too good for their time and didn't deserve to fail?
Quoted By:
More of these
Quoted By:
Is Cloudready bullshit?
I want to revive an old laptop.
I usually run Slackware on my work laptop.