2018-10-04: Search server active for recent posts, rebuilding for older posts. RebeccaBlackTech restored after host's storage had a 2nd SAN hiccup on 9/24. No damage, but we need to import posts from the a contingency scraper. Many thanks to our new tetrarchy of sysadmins who worked to fix this complex service after the loss of the original admin. More info later.
Donations
would still help in case of image storage failure and we still need a new scraper.
The server is stable, but the scraper is at its final limits due to crippling resource use and cloudflare limits, so /gif/ and /wsg/ images are paused. Let's solve this: help build a new scraper.
More details here
.
Still yet to be topped.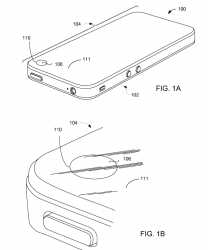 Quoted By:
>Well, both the HR and the management seem satisfied with your profile and the result of the interviews
>One last thing before moving forward, do you consent to our company policy about chip implant? A refusal of said policy would mean that you will not be considered for this position anymore
Poozen is such a bottleneck in Hitman 2 that a GTX 1060 paired with an i5-8400 offers better performance than an RTX 2080 Ti paired with an R7 1700X.
https://youtu.be/1G4Kajunecc?t=393
How can anybody justify buying these garbage CPUs when they perform so poorly in the most common desktop tasks? Being slaughtered by a budget Intel chip with a locked multiplier and no Hyperthreading might actually be the most embarrassing thing I've ever seen in my life.
Quoted By:
Quoted By:
Quoted By:
Quoted By:
What are you working on, /g/?
Previous thread:
>>68459655
Quoted By: