2018-10-04: Search server active for recent posts, rebuilding for older posts. RebeccaBlackTech restored after host's storage had a 2nd SAN hiccup on 9/24. No damage, but we need to import posts from the a contingency scraper. Many thanks to our new tetrarchy of sysadmins who worked to fix this complex service after the loss of the original admin. More info later.
Donations
would still help in case of image storage failure and we still need a new scraper.
The server is stable, but the scraper is at its final limits due to crippling resource use and cloudflare limits, so /gif/ and /wsg/ images are paused. Let's solve this: help build a new scraper.
More details here
.
Threads by latest replies - Page 6
Quoted By:
Post the cringy makeup things you have found.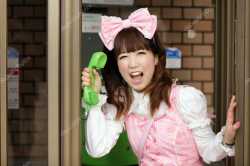 Quoted By:
Quoted By:
Previous thread:
>>10012584
Ask all your lolita and other jfash questions here. For any cosplay questions, your best bet is the cosplay help thread.
Quoted By:
What are some character designs that are too ugly to be successfully cosplayed?

I may be in the minority but I think bnha cosplays are fucking ugly as hell with the exception of some of the main characters' hero costumes. The school uniform is among the ugliest as far as school uniforms go, and some of the side characters have designs that are so bad that they inspire crimes against nature as seen in pic related.

Thoughts?
Quoted By:
Quoted By:
Also known as the "I don't want to talk about that idiot that threatened the con that thankfully didn't show up" edition
Previous thread
>>9942415
Quoted By:
Quoted By:
A couple months out from Youmacon. What are your cosplay plans? Will the schedule come out before the week of the con?
Quoted By:
Quoted By:
new larp thread for all the shittalking and for the occasional larp stuff
previous thread
>>9988980