Threads by latest replies - Page 15
What's the skimpiest you've gone? What's the skimpiest you'd ever go?
Ello.
I look for this hat. Can anyone tell me where to find this?
So who is she
Quoted By:
Is any of you guys planning to cosplay characters related to the new Danganronpa game? Or even the old ones?
Is there a place to buy used Cosplay outfits? Do any cosplayers sell them on their websites?

Asking for a friend.
Keep this CGL related!

So, do you have any signature plan for these Kawaii / Japanese / Crafts boxes?

Are there any lolita related boxes?

Which are you favourites?

Do you know any current promotion and/or giveaway for these?
Cosplays that make you happy you woke up this morning.
Quoted By:
What drives a person to do this, especially when you're so well known and admired in the community?

Share your scammer horror stories, warning signs when buying a commission, and who to avoid.
Quoted By:
Old one in autosage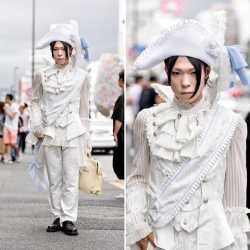 Quoted By: